"I woke up like this"… 5 words that you will probably never hear me say. I just don't have roll out of the bed flawless skin. I need makeup to give me that polished look. Sure, I have days that I don't put on make-up and still look okay. And…yes I can live without makeup, but why try if I don't have to? So today I thought I would share my everyday make-up or my no makeup makeup.
Just k
eep in mind that I'm not a make-up guru. In fact, I'm more on the make-up challenge end of things.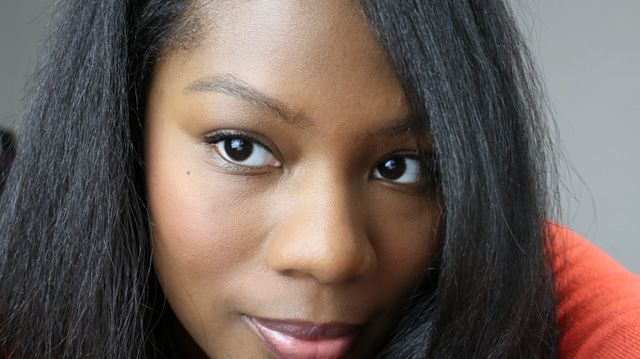 I'm not the type to spend a lot of time doing makeup. Honestly, I would rather spend that extra time sleeping or singing in the shower.

So I keep everything very simple. I start with my primer and then apply my BB cream with my bare hands and then I blend with a damp Beauty Blender. Next, it is all about concealing. I use a concealer that is the same shade as my skin to keep thing natural looking.

Again, I use my fingers… I have no time for brushes. Next a light dusting of powder to set everything. I love Smashbox Halo Hydrating Powder. My skin is on the drier side and this doesn't cake up. Then I lightly apply blush. I'm so loving Julep's blush right now, the texture is amazing. For my eyes, I apply an ultra thin line to the top but I don't wing it out because I suck at it. Then I apply mascara, usually only to the top lashes but every now and then I will put some on my bottom lashes. Then I lightly line my lips and add lip-gloss. And that is it. This process usually takes about 8-10 minutes.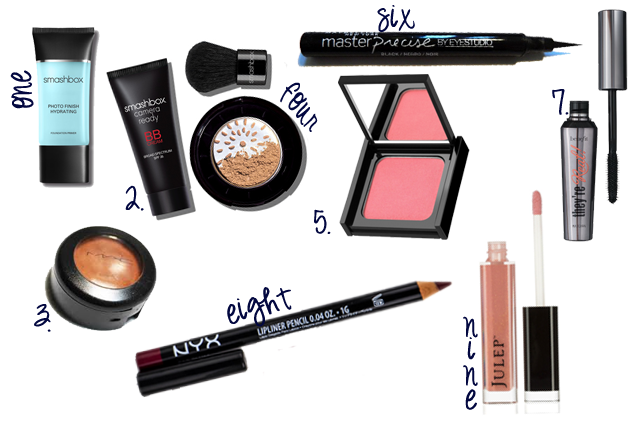 1// Smashbox Photo Finish Hydrating Primer 2//Smashbox BB crème in Dark 3//Mac Cosmetics Studio Finish Concealer NW45 4// Smashbox Halo Hydrating Powder 5// Julep Petal Pink Blush 6// Maybelline Master Precise Eyeliner 7// They're Real Mascara 8//NYX Lipliner in Plum 9// Julep Awestruck Gloss
And now it is time for some shameless selfies & funny faces :)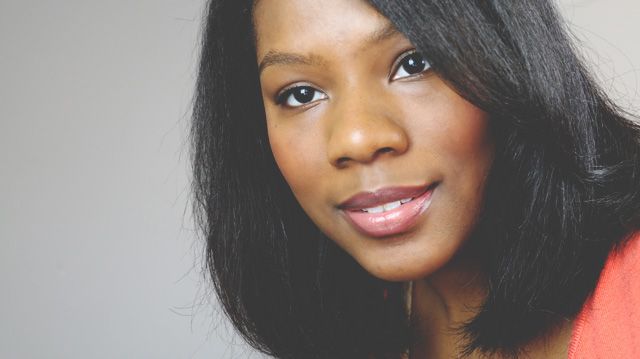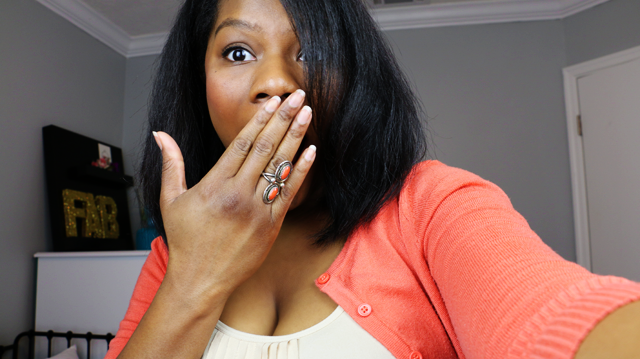 I'm curious…what are some of your must have makeup products?