I'm linking up with
Gentri Lee
for 7 questions. Yay!
So I'm required to start this off with a funny photo.
This is what I look like when I'm laughing. And no my eyes are not closed.
1. What is your favorite App? (even if you don't have a smart phone I'm sure you've played around with someone else's)
This changes every week but right now its Fruit Ninja. I love playing games.
2. You have to come up with a book title on the spot- what is it? (don't think- just say!)
The Adventures of Naeke Naedine. My little cousin gave me those nicknames. It was the first thing that came to mind.
3. You are given the choice between laughing at everything- always, or never being able to laugh again. Which would you choose?
Laughing at everything. Sadly, I laugh at inappropriate moments now.
4. What natural disaster scares you the most? (tornado, hurricane, earthquake, flood, etc)
Tornados. I hate them. Don't have many (if any) earthquakes or hurricanes to deal with in Atlanta.
5. What time do you wake up each day? What time do you go to sleep?
Depends on the day but usually get up sometime between 7:30 am and 11 am. I'm usually in bed by 1 or 2 unless I'm pulling an all-nighter.
6. (question courtesy of

Katie

) Who's your daddy, and what does he do?
This is my daddy, Fuzzy. He's the greatest. He started a construction company about thirty years ago and has been a general contractor every since. I love that guy.
7. What's the craziest dream you've ever had? (like an actual dream- while you were sleeping)
I once dreamt I was solving mysteries with Scooby Doo. Odd considering I don't really like Scooby Doo. But there I was hanging out with the gang.
I'm looking for ten or so lovely bloggers who would like to do a button swap with me.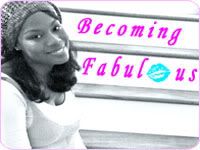 Pin It