Chris is a super fan of The Dark Tower series by Stephen King. So I wanted to make something for him that reflected his new found love. From what he told me the book has an old time feel to it. So I wanted to stay in keeping with that.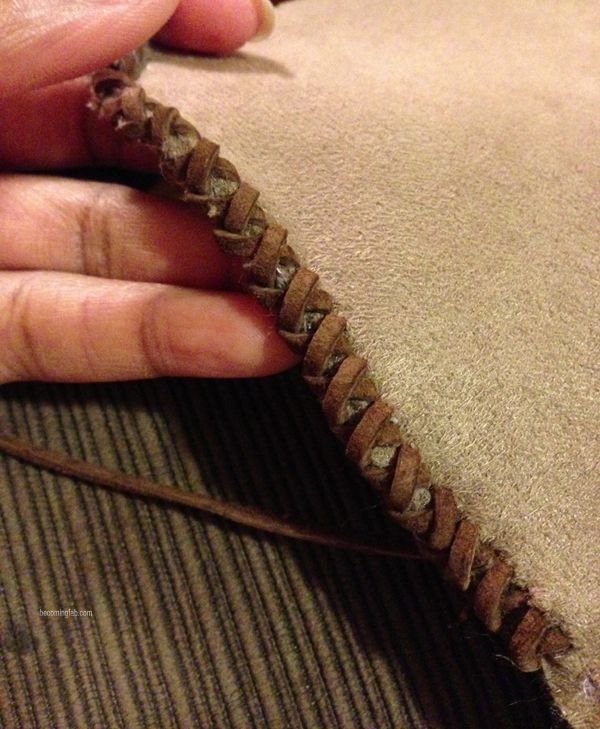 For the journal I used fabric that had a suede feel to it and laced the edge with leather. No lie...This took forever.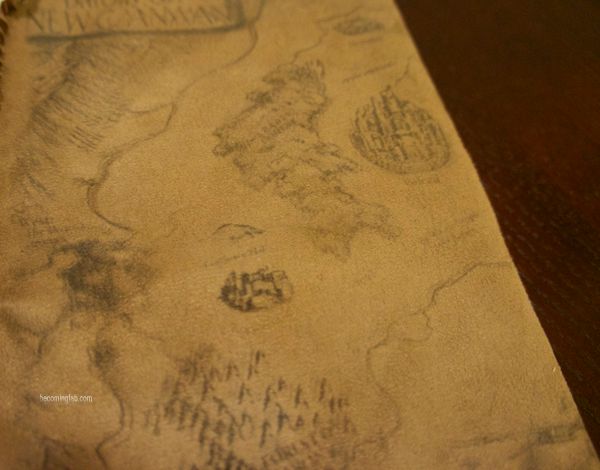 Then I transferred the map from The Dark Tower onto the fabric using the transfer head from the Versa Tool. On the front flap I transferred the name of the city and the sigil from the Gunslinger to a piece of fabric. Then I cut it out and hand sewed it to the journal.