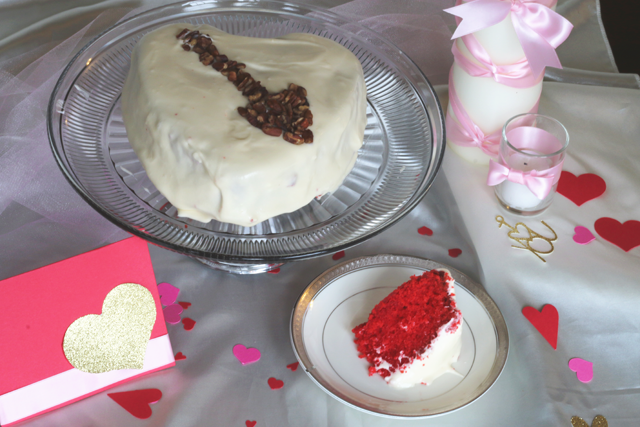 Hi guys! This weekend I worked on a project along side my best friend that I'm so excited to share today.

 

Becoming Fab's first Youtube Video!!!! YAY!!!! This is something that I have wanted to do for about 2 years now but never got around to doing it. This year I made the jump and decide to post a recipe for a yummy Red Velvet cake. Just in time for Valentine's day.
Be sure to watch the video. And go ahead and show some love by commenting on YouTube and subscribing on YouTube. 
Also special thanks to Heather Laveaux for working with me again.

 

Go check out her site because she is amazing!


Ingredients for cake
2 ½ cups of All Purpose Flour
1 teaspoon of Baking Soda
Preheat oven to 350 degrees.
Combine & sift flour, salt, & baking soda.
Combine & mix sugar, buttermilk, vegetable oil, and eggs.
Add dry ingredients to wet ingredients and mix on low setting for about 20 seconds.

 
Add vanilla, vinegar, & food coloring and mix.
Put batter into greased cake pan and bake for 35-40 minutes.
Let cool then apply icing.



Ingredients for cream cheese icing
2 cups powdered sugar (add more or less to get desired taste)
Combine soft butter, soft cream cheese, vanilla, & powdered sugar.
Mix with folk for a thick consistency or use mixer for a smoother consistency.
Enjoy & Happy Valentine's Day!